Option Delivery specializes in home delivery and errand running services in the Carson City and Dayton, Nevada areas. Whether you are a busy professional, are injured, disabled, have health problems, hate standing in shopping lines, driving around all day, or just want to sit back and relax on your days off, Option Delivery will do the running around for you.

Click on the Services tab above to find out more about how services work and pricing. Thank you for letting Option Delivery be your #1 delivery and errand running service.

Grocery Shopping

Store Shopping

and more, contact us!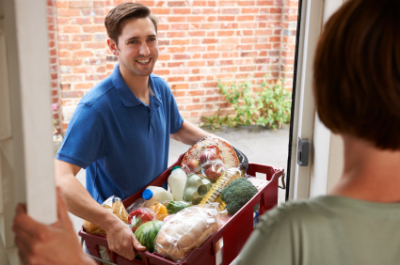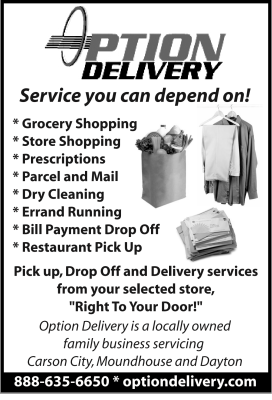 As advertised in the free local monthly Valley Scoop magazine found in your mail!

A great friendly service!

Contact us using the Order Form tab above

Option Delivery is a family owned local business in Dayton, Nv. We service the Dayton, Mound House and Carson City areas.